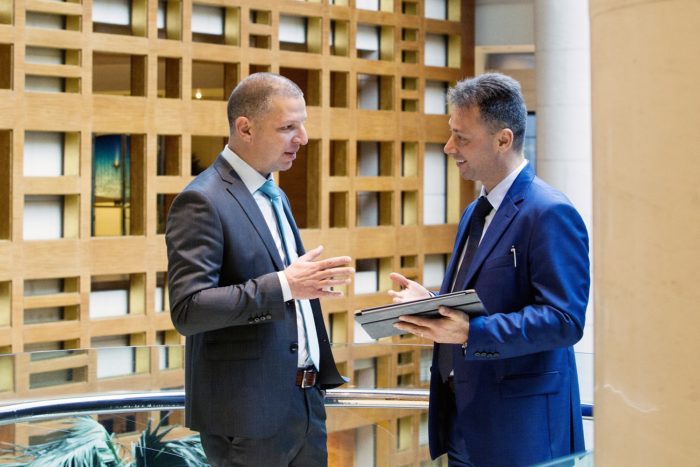 INTERVIEW – RADU STĂNESCU, MANAGING PARTNER IRC ROMÂNIA
Radu Stănescu, Managing Partner IRC România and Founder 1tedjob, just got back from the annual IRC global conference in Shanghai. We couldn't miss the chance to find out the novelties about the Executive Search sector and the new digital challenges, thus we took him an interview that we invite you to read.
First, tell us a little bit about IRC and its main mission. How many countries are involved in this international alliance?
Talent needs are global. That's why you'll find us in every corner of the world. IRC Global Executive Search Partners has been bringing top leadership talent to clients for more than twenty years. Ranked as the world's largest executive search alliance in terms of global reach, you'll find us wherever in the world your business takes you. So, IRC covers 6 continents, 45+ countries and 80+ cities. With one local partner you can tap into a global network to find the best candidates everywhere. Amsterdam, Bucharest, Cairo, New York, Sofia or Shanghai. Open the door to any of our partner offices and meet a dedicated professional with a deep understanding of the local market and instant access to a global network of contacts. As entrepreneurs ourselves we understand customer's business needs. Our partners run their own businesses locally and most have held executive positions in major international companies. This gives us deeper insight into customer's business and their local preferences. We go the extra mile to give them the support they need. Because we know what it's like to walk in their shoes. IRC at the Glance has 350+ Executive Search Consultants, 80+ Managing Partners, 30k assignments, open, diverse, inclusive. That's who we are 50+ Nationalities, 41 languages spoken and 43% woman-led firms.

You've recently been to Shanghai for the annual IRC global conference. How did the other IRC members receive the project 1tedjob?
Very well, even better than I thought it would be. The presentation of 1tedjob.com platform took 10 minutes comparing with almost 15 minutes of Q&A, which shows their interest in innovations that can bring value added to the executive search process. As a few examples, my colleagues were excited to understand how the candidates reacted to the digital tools in Exec-Search, which was the most useful tool in filtering the candidates, legal aspects and the concrete results we have obtained in Romania and Bulgaria. There were colleagues from different continents who would like to use it in their countries too.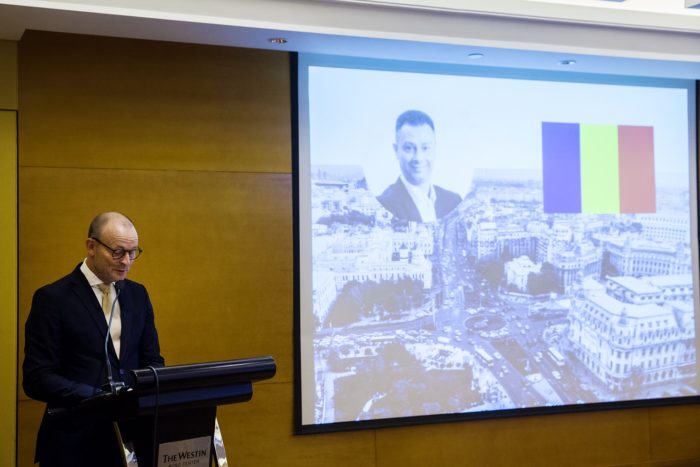 This year's umbrella topic was the way in which digital technologies impact the HR and the Executive Search sectors. Can you please tell us what were the main conclusions?
We like it or not, this is the future, even in Executive Search. I told that in my country, I knew one of our competitor is building a similar tool, but we were able to launch it faster than him in the market. Around the world there are many investments in transforming the traditional businesses to the digital one, moving from typical business models to the network imperative. One conclusion was related to the "must" of surviving and growing in the Age of Digital Business Models. I will give a practical example of what is happening in China, even from another industry – they have WeChat, which is used for paying everything around China, for example you can take a bike from the street, scan it for paying per distance used and just go (or you can buy an umbrella from the street, using a similar way of paying).
Do you think Romanian companies are ready to change and embrace innovative ways of recruiting potential candidates? Are they willing to improve their internal procedures or to invest in professional tools that could bring them the best talent out there?

Of course, the answer is positive, each company will improve the efficiency of its R&S process but, with different speed. There are in both of them, Romanian and Bulgarian market, already organizations that are using the digital tools for filtering candidates. The multinational moved faster than the domestic ones. Time, costs and resources have to be optimized so, multinationals are taking actions to do it. However, there are also the local Romanian or Bulgarian owners, who are following the trends. I collaborate with both of them and I can highlight a few local. companies who used innovative digital executive search with success
Let's say you are looking for a Financial Director for a Top 100 Fortune company. Where, when and how do you start the recruiting process?

Even right now, we are running an Executive Search for the position of Deputy General Manager & CFO for a bank. We start the process after having the request from the client by understanding the business model & culture, job challenges and candidate's profile. Next step is to attract the right candidates.
What does your company stand for? What are the main benefits for a company working with IRC Global Partners?
One of my companies – StarPerformining, is a unique integrated concept, which delivers practical business solutions for organizations to achieve outstanding performance. We help top executives and business entrepreneurs obtain tangible results by addressing their strategic, operational and team competencies challenges. Our services and products cover executive search, organizational diagnosis, building business models and strategies and helping companies to optimize their processes and systems. Our differentiator comes from the resiliency of our consultants to learn and adapt permanently to the new challenges, including the era of digitalization. We are the exclusive Romanian Member Firm for IRC Global Executive Search Partners giving us access to 80+ offices across EMEA, The Americas and Asia Pacific. Our IRC alliance provides the complexity and value of the service we provide to clients by balancing local know-how and relevance with global connectivity and capability. The success of this alliance is based on leveraging decades of collective experience, deep industry knowledge and trusted referral sources.
What about Shanghai, the city? Did you enjoy your trip there? 
Speechless, I advise everybody who would like to understand one of the fastest macro-economic change, just to fly in China. The motto of China today is "Every Chinese should become an entrepreneur" and by the way, read the book "The End of Cheap China!"